Introducing our Custom Aquarium Range
Working with architects and professional lighting designers, Empyrean Lighting is proud to offer custom designed, cutting edge, aquarium LED lighting specifically for tanks, exhibits and oceanariums.
Our specialised luminaires are lighting up aquariums around the world from Sydney to Chengdu, with stunning results. We have now modified our existing Andromeda & Nebula series of luminaires to suit the demands and rigors of this unique application.
We have focused on versatility for this series and are able to provide over 1,000 variations of our high-quality luminiares to suit any tank or enclosure, all the while providing the inherent advantages of LED technology.
All aquarium specific luminaires are available in a variety of colour temperatures, beam angles, powers and mounting options. In addition, our range can be provided with intelligent drivers, which when combined with advanced DALI and DMX wireless controls, can be programed to replicate virtually any environmental lighting condition imaginable – from the tropics to Antarctica!
Case Study – Aquariums      Aquarium Catalogue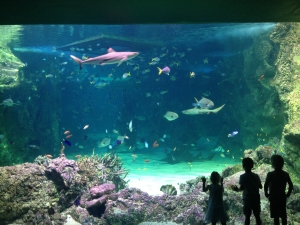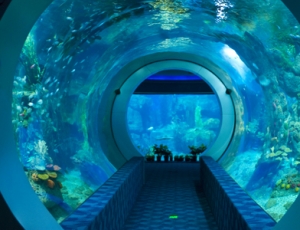 Products with this Technology