Every urban city across the globe is transforming to becoming a smart city, offering a better quality of life to its residents. The concept of a smart city percolates to different divisions within an ecosystem – from infrastructure to mobility; healthcare to education; city services to lighting.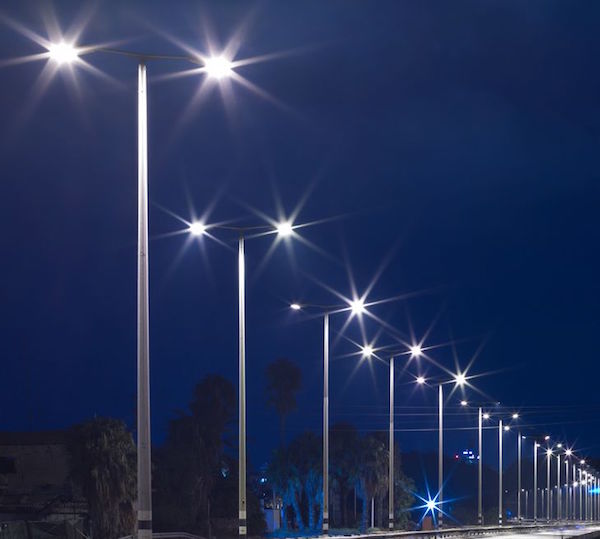 Lighting is ubiquitous part of everyday life. Conventional lighting solutions have paved the way for smart lighting infrastructure or otherwise referred to as intelligent outdoor lighting systems that have become the backbone of a smart city. Cities are embracing innovative lighting solutions; connected energy-efficient lighting systems controlled by technology that not only enhances the beauty and aesthetic value of public spaces, but also promotes citizen safety.
Australia's major cities have undertaken a series of measures to promote the use of energy efficient lighting solutions with Adelaide, Melbourne, Brisbane, Perth and Hobart leading the way. While the city of Adelaide aims to be the world's first carbon neutral city, Sydney commits to net zero emissions by 2050.
In tune with the lighting developments undertaken on a regional and a national level, the 4th Annual Australian Smart Lighting Summit, endorsed by the City of Melbourne will bring together regionally and globally prominent experts, sector specialists from public entities, government, semi- government and international establishments to deliver a series of stimulating presentations, interactive panel discussions and thought-provoking case study presentations on topics that will cover the latest trends in the lighting industry.
Supported by the Lighting Council Australia & IESANZ, the Australian Smart Lighting Summit has established itself as the leading event in public & street lighting in Australia, attracting over 150 delegates every year. The summit by itself remains an important platform for senior lighting industry professionals representing more than 40 councils, engineers, lighting designers, architects, public works and public sector representatives to discuss challenges, opportunities, developments and best practices from different regions within Australia.

"Recognising the opportunities in deploying intelligent lighting solutions, city councils and governments across the world are using smart LED street lights to conserve energy, reduce cost and promote demand-driven lighting. The 4th Annual Australian Smart Lighting Summit promises to be an excellent platform to share and gain valuable insights with regional and international lighting experts and demonstrate the convergence of technology with lighting." opined Ms. Saumya Dabarera, Business Manager, Expotrade Global.
Educating the audience on lighting design for cities and urban environments through a case study presentation on the topic Singapore City Centre Lighting Master Plan will be Kaoru Mende, Principal/Lighting Designer, Lighting Planners Associates (Tokyo). Bob Parks, Executive Director, Smart Outdoor Lighting Alliance, Washington DC will deliver a keynote presentation focusing on what Australian Local Governments can learn from smart street lighting trends across US Cities. Paul Glennie, Team Leader Strategic Planning, Transport & Waste Operations, Wellington City Council (New Zealand) will throw light on the smart street lighting solutions in Wellington.
The city of Eindhoven is one of the most prominent cities in Europe to adopt intelligent lighting solutions in public spaces, and using that as a case study will be Rik van Stiphout, Programme Advisor – Light & Culture, City of Eindhoven – Netherlands. He will deliver a keynote presentation on City of Eindhoven's smart street lighting journey.
The summit agenda covers topics that focus on Australian cities lighting development roadmap, highlighting the local government initiatives. Lighting experts George Angelis, Manager – City Infrastructure and Traffic Operations, City of Sydney; Ian Dryden, Team Leader – Industrial Design, City of Melbourne and David Thompson, Senior Project Officer – Northern Lights Project, Regional Development Australia Northern Inland (RDANI) will highlight the smart street lighting journey for City of Sydney; City of Melbourne's progress in relation to LED roll out and lighting control and the Northern Lights project respectively.
The 4th Annual Australian Smart Lighting Summit is being held on the 6th & 7th of September at the Melbourne Convention & Exhibition Centre. Read more at http://www.lightingconference.com.au/
News Source: http://www.lightingconference.com.au/news-detail:dd50ea08-ed4a-be8d-d712-57bd0c385a41.html