Project Description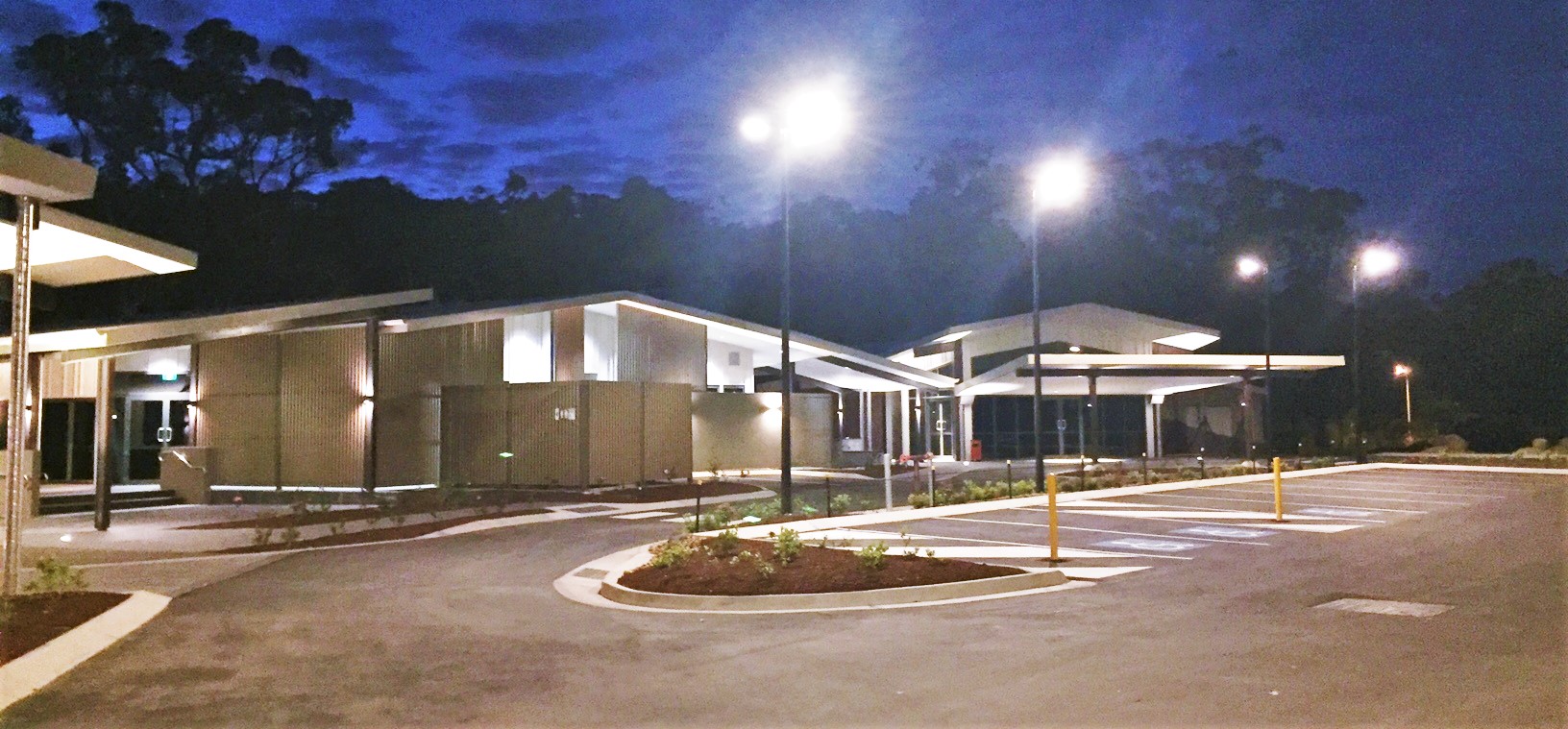 Andromeda Park luminaires provide the perfect car park lighting solution for the new Gregson & Weight funeral home in Buderim.
Car park lighting and external areas facing car parks must be designed to reach Australian Standards for safe lighting levels and provide patrons with a sense of security. When designed well, car park lighting can also contribute to the nighttime atmosphere of the space and external lights can be used to showcase buildings.
At the new Gregson & Weight facility on Wises Road Buderim, our Andromeda Park luminaires have ticked all the boxes and are now illuminating the car park and road areas surrounding the building. Our 30W solution was matched with a wide street lens and provided in black to match the poles.
The carpark was designed by Crossley Architects and final fixtures (poles and lights) were installed by IKON Electrical. Empyrean partnered with GM Poles to supply the custom designed poles and luminaires that provide this classic looking, impressive and functional outdoor car park.
Case Study
Car Park
Classic looking car park lighting with huge savings on operational and maintenance costs when compared to conventional lighting.
Key Outcomes:

Reduced electricity and maintenance costs
Lighting that complements the detailed architecture of the buildings
Improved sense of security
Case Study