Introducing our Custom Aquarium Range
Working with architects and professional lighting designers, Empyrean Lighting is proud to offer custom designed, cutting edge lighting specifically for aquariums and oceanariums.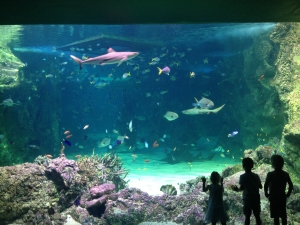 Our specialised luminaires are lighting up aquariums around the world from Sydney to Chengdu, with stunning results.
Feature aquarium lighting is usually designed to provide that classic under water sensation for the benefit of guests and patrons. Another key requirement can be to imitate the full diurnal cycle for the benefit of the animal species living in the exhibit.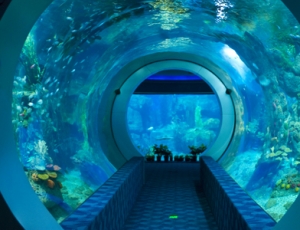 Our versatile Andromeda luminaires are available in a variety of colour temperature, beam angle, power and mounting options, and when combined with advanced DALI and DMX wireless controls can be programed to replicate virtually any environmental lighting condition imaginable – from the tropics to Antarctica!
Case Study – Aquariums
Products with this Technology