We understand the challenges faced by Facility & Project Managers as they strive to find the best product for their application, while meeting budgetary requirements.
With cost analysis (view example) on thousands of installations, and a product portfolio to suit greenfield and retrofit projects, we're here to provide comprehensive lighting solutions for your next project.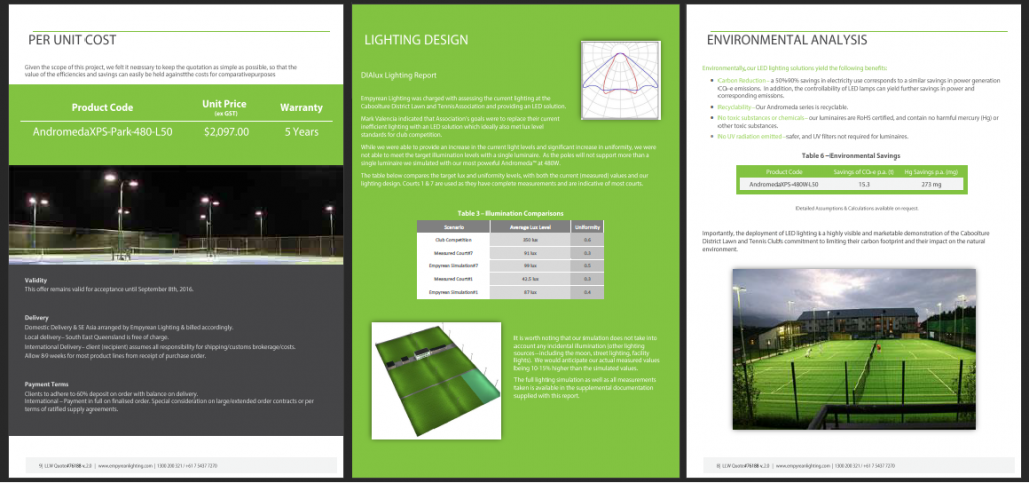 HIGHLIGHTED PROJECTS
Our Andromeda Park luminaires have been fitted to triple dropper poles throughout the custom made fabric structure designed and installed by MakMax, dispersing consistent uplighting across the green. 
Over the years Kawana Aquatic Centre has undergone many changes with each one working towards a better centre for the community and with the switch to LED technology, the facility faces a massive reduction on maintenance costs.
Over 180 of our Andromeda Flood and PoleM luminaires and have been deployed across a large factory warehouse in Wacol, Brisbane.