Project Description
Buderim Private Hospital cuts energy usage in half by teaming up with Empyrean Lighting for a complete internal LED retrofit of the Hospital.
With lighting accounting for up to ~45% of hospital electrical costs, LED retrofit's are becoming an increasingly popular replacement to traditional lighting due to their performance, return on investment years, energy savings and rare maintenance requirements.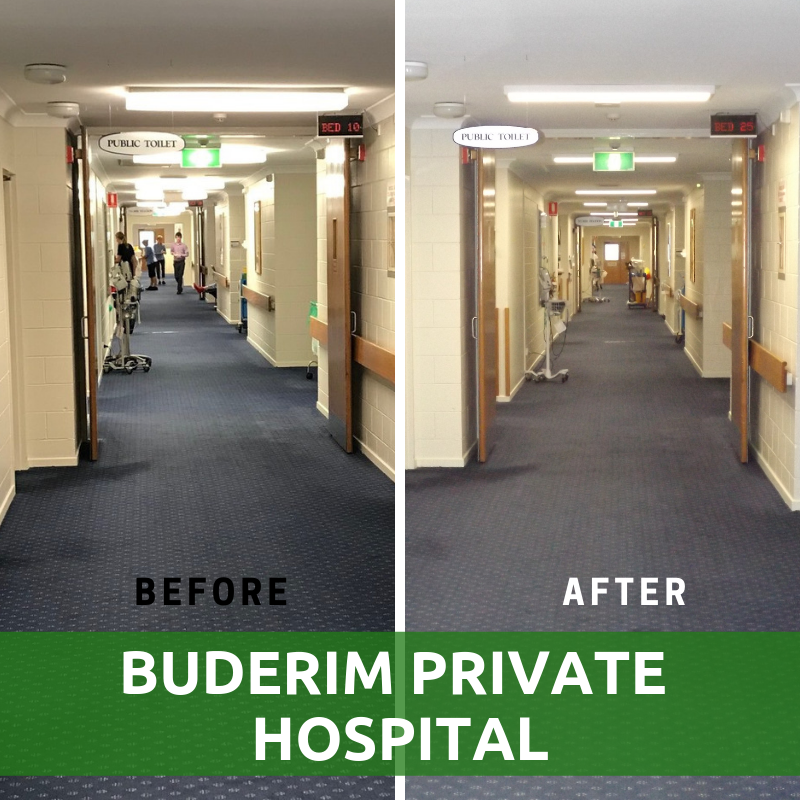 Empyrean Lighting were thrilled to be on board and got to work on conducting in depth lighting designs and calculations to ensure maximum savings and efficiency in all facets of the lighting upgrade. Over 1,000 inefficient fluorescent compacts, troffers and battens were replaced with Corona, Vega & Andromeda luminaires by the team at Jessop Electrical to increase lighting levels and uniformity throughout.
Facility Manager, Neil Whiteman was greatly impressed with the upgrade; "The hospital has seen a significant shift in the way lighting is cast throughout the hospital with the installation of new LED down lights and LED panel lighting in most of our areas.  What is most noticeable is the uniformity and effectiveness of these lights, in particular the way the light is projected for its consistency of its colour output.  Where there were in the past pockets of hot spots projected with the old style of lighting now with the installation of these lights, there are none."
Case Study
Buderim Private Hospital
A complete retrofit of previously inefficient lighting at the Buderim Hospital is set to significantly reduce power consumption and ongoing maintenance costs.
Key Deliverables:

~50% reduction in energy consumption
Affordable 2.2 year return of investment
Great uniformity and output
Case Study
% Savings in Power Use
Combined Power & Maintenance Savings
CO2-e Savings
Future Financial Impact (savings over life of LED)
52%

$82,684.01

(Simple ROI is 2.2years)

574.95 Tonnes
$574,675.77
*per annum