Project Description
Club Sapphire in Merimbula can now provide undercover bowling to patrons courtesy of the new shade solution created by MakMax Australia and Empyrean's ultra high quality LED lighting solution.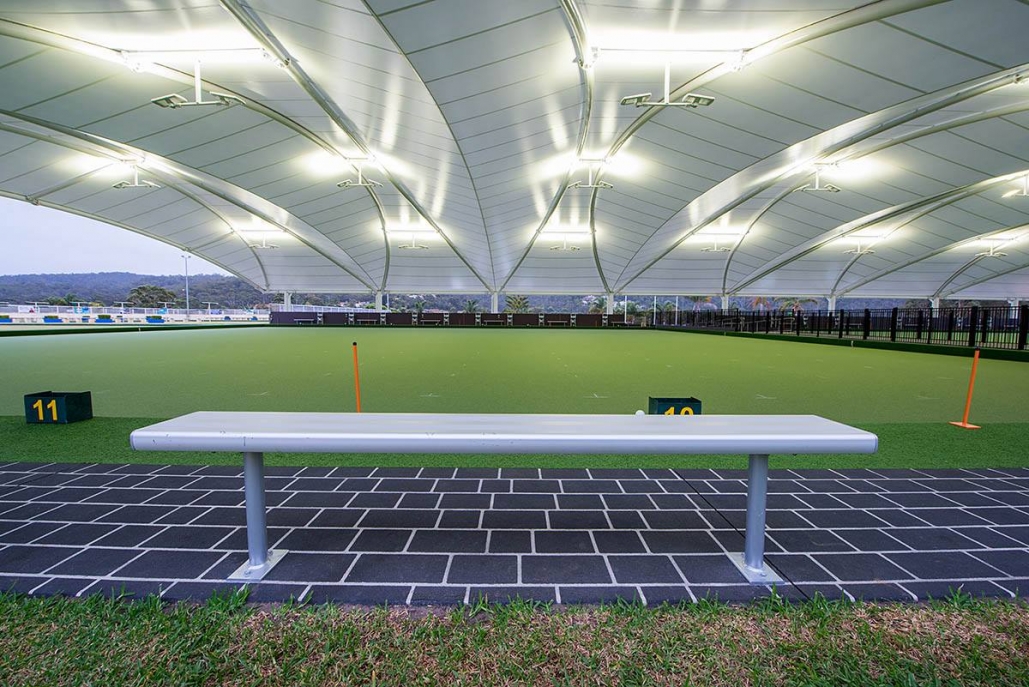 Recently, MakMax completed the installation of a state of the art shade solution for Club Sapphire's 2 bowling greens which are illuminated using Andromeda 200W Park luminaires. Our Andromeda Park Luminaires achieve an average of 100lux for the greens which fulfills requirements set by the bowls club. The luminaires are mounted facing the canopy providing an indirect light source with no glare.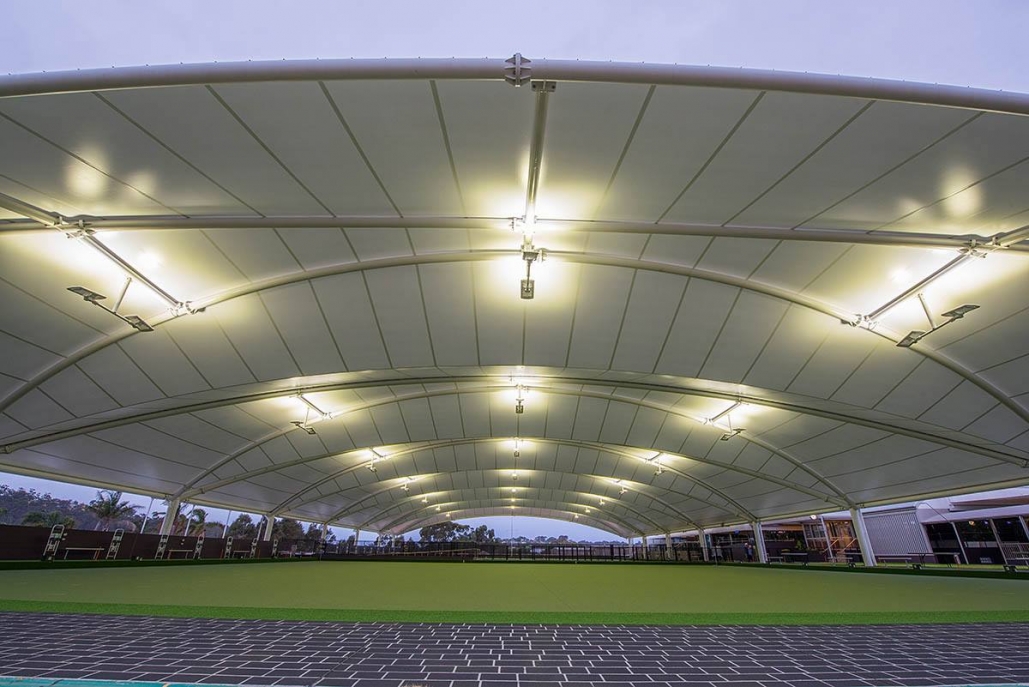 This is one of many projects being completed with MakMax for bowling clubs with Moamma & Salisbury greens  also undergoing a high quality LED lighting upgrade.