Project Description
Northern Light Technologies have retrofitted their warehouse with Andromeda Ceramic Flood luminaires increasing lux levels and decreasing power usage!
At their warehouse in Caboolture, Northern Light Technologies have installed a variety of LED's including 7 of our Andromeda Ceramic Flood lights and several Nebula 30W & 60W luminaires. The LED lighting solution has a lifespan of over 50,000 hours and runs at a low temperatures keeping the warehouse as cool as possible. Northern Light Technologies are thrilled with the result and are looking forward to a reduced electricity bill with no maintenance requirements for at least 10 years!

Click here to find out more about our Andromeda™ LED luminaires.
Key Deliverable's-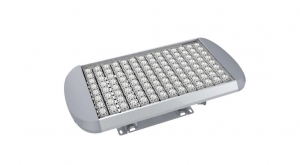 Uses 50%+ less electricity than high intensity luminaires
Lifespan of 50,000hrs+
Contains no harmful or toxic substances
Robust construction, perfect for tough and challenging environments
Heat load reduction (HVAC savings)