Project Description
Our Andromeda™ Ceramic flood lights are thriving after installation into six cold meat storage facilities in Brisbane. Our luminaires are purpose designed for tough and challenging conditions which are frequently washed and kept at extreme temperatures.

We were able redesign the facilities using our Ceramic Flood lights to reduce the number of fittings and achieve higher lux levels. ESG Electrical Contractors also installed motion sensor technology above the entry doors switching the lights switch on and off as needed – resulting in further savings in running costs.
Click here to learn more about our range of industrial LED lighting solutions.
Key Deliverable's-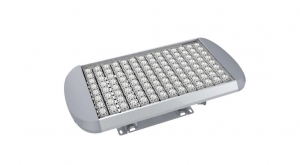 Uses 70%+ less electricity than 400W Metal Halide alternatives
Lifespan of 60,000hrs+ (to L70 B10)
Robust construction, perfect for tough and challenging environments
Heat load reduction (HVAC savings)