Project Description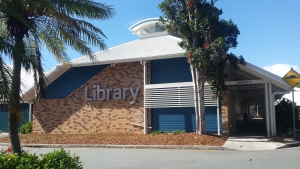 As part of an extensive upgrade set out by the Local Council, Kawana Library – the 4th largest library within the network has now been retrofitted with over 50 LED panels. "The Library Plan" proposed by the Sunshine Coast Council was put into play in order to revitalize the community space.
The existing lighting was outdated, failing and producing low lux levels – not ideal for a community reading space! With the recent renovations, our Corona panels were the perfect fit for the new modern look. Library visitors can now meet and read in a space with natural and consistent lighting.
Key Deliverables:
50%+ reduction in power use associated with lighting.
generate very little heat and contain no harmful or toxic substances.
last an average of three years longer than fluorescent technology
Click here to learn more about our wide variety of Corona Panels.