Project Description
Caloundra Indoor Stadium receives a make over with a complete LED retrofit using our Andromeda Ceramic Flood lights.
All existing lights over the four courts were replaced with our Andromeda Flood luminaires that were teamed up with Systemax technologies to work in with the stadiums existing BMS. Using the control system the stadium can easily switch between various lighting levels for any occasion.
Our Andromeda range is the perfect choice as an LED solution in challenging settings as they are purpose designed to withstand harsh environments and heavy vibrations while also delivering on efficiency and operational savings.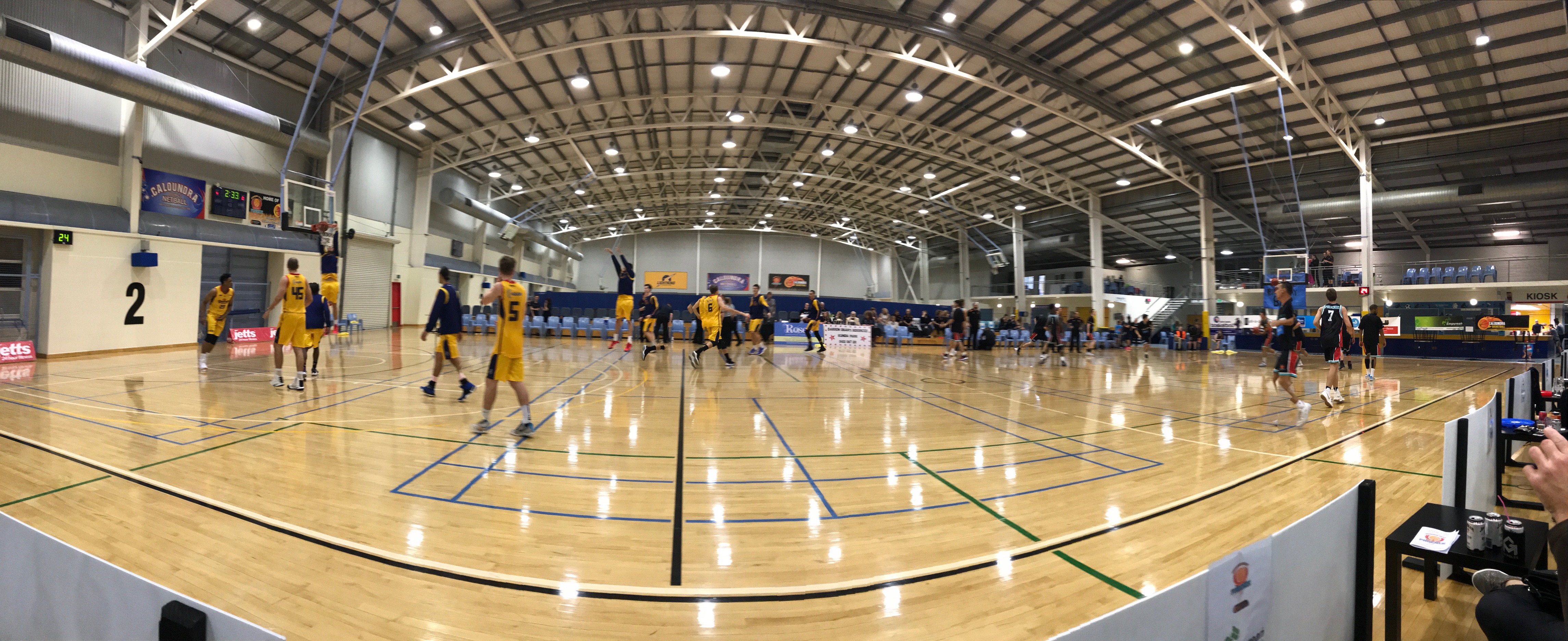 "Around 18 months ago, court 2 was retrofitted with Empyrean's Andromeda Flood lighting solution which was a great start. Since then, council have been keen to retrofit the rest of the stadium and add in some much-needed controls. The installation process completed by M2 Electrical went smoothly and most importantly we are already seeing the efficiencies and cost savings by switching to LED lights." Steve Gurr, Sunshine Coast Council's Team Leader for Indoor Leisure Centres
Key Deliverables:
Lighting associated electricity usage reduced by 50%+
Lighting improved significantly in fitness areas.
Maintenance costs eliminated for years to come.
Safer environment provided for members (no mercury or shortwave UV).
Increased air conditioning efficiencies – lighting associated thermal load reduced dramatically