Project Description
The Hervey Bay Hockey Association were able to start off their 2017 season with a state of the art competition level playing field after upgrading their training lighting with our Andromeda High Mast luminaires.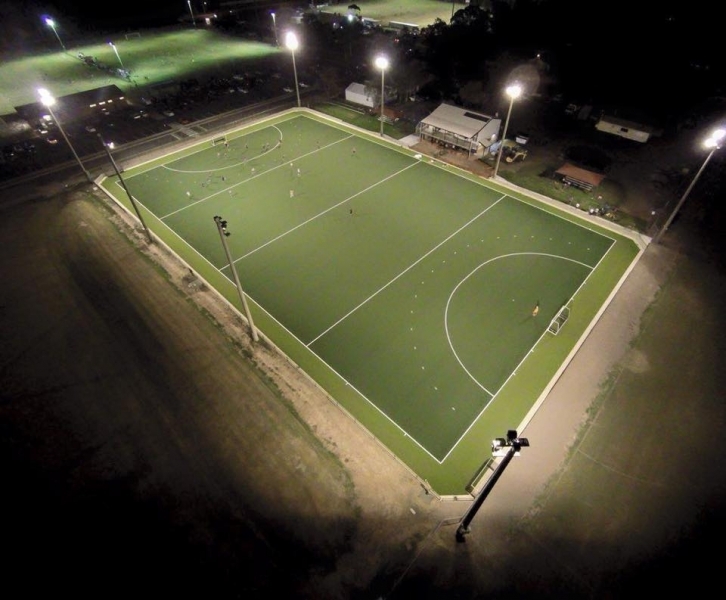 Hervey Bay Hockey Association (HBHA) prides itself on providing high quality hockey facilities for their players and competitors, for 12 years the club pushed for a competition level synthetic playing field so it came as no surprise when they decided to seek an LED solution to complete their upgraded field. Our Andromeda High Mast luminaires were the perfect fit to replace their traditional metal halide lamps for training! This range is purpose built to withstand tough and challenging environments while also eliminating running & maintenance costs.
Case Study
Sporting Fields
Our Andromeda range of luminiares are ideal for external sports field retrofits!
Key Outcomes:

Purpose designed to be robust and durable for challenging environments
Consistent and well illuminated lighting provides safe usage for patrons
No maintenance requirements
Case Study